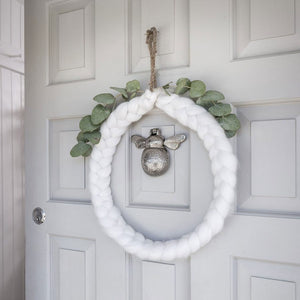 Ivory Wool Chaplet Round Wreath
This simple plated ivory wool round chaplet wreath is a perfect addition to your home.
Easy to hang around the home, this elegant woolen chaplet looks fantastic hung from any door or wall. Suitable for indoor use and sheltered outdoor use
A fabulous touch at Christmas and all year round. This chaplet looks great hung alone or decorated with your own touches.